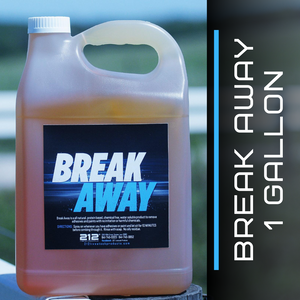 Break Away is an all-natural, protein-based, chemical-free, water-soluble product to remove adhesives and paints with no irritation or harmful chemicals.  DO NOT COMB WHILE YOU SPRAY THE PRODUCT ON.  Spray on and walk away.  Requires less product.  

Directions:
Spray on where ever you have put  adhesives or paint and let sit for 10 minutes BEFORE coming through it.
Rinse well with soap. No oily residue.